Pellentesque porta sed dolor id volutpat dolor nulla amet condimentum pellentesque - porta sed dolor id volutpat dolor nulla amet nulla. Vestibulum dolor condimentum pellentesque turpis, consectetur at mauris eget, condimentum pellentesque leo.
5 Axis CNC Machining Services
Get high-precision, accuracy, intricate machined parts with extremely complex geometries with our 5 axis CNC machining services. Competitive pricing and fast turnaround.


All uploaded files are secure and confidential
5 Axis CNC Machining Capabilities
RapidDirect's 5-axis machining services offer unparallel speed and flexibility. With an extensive range of advanced 5-axis CNC machines and a long list of materials, RapidDirect has the capability to deliver the best 5-axis machined parts. Our experienced team and manufacturing capabilities help rapidly design and fabricate complex, time-sensitive components. With world-class equipment, expertise, and experience, RapidDirect uses two outstanding setups to provide precise, complex parts.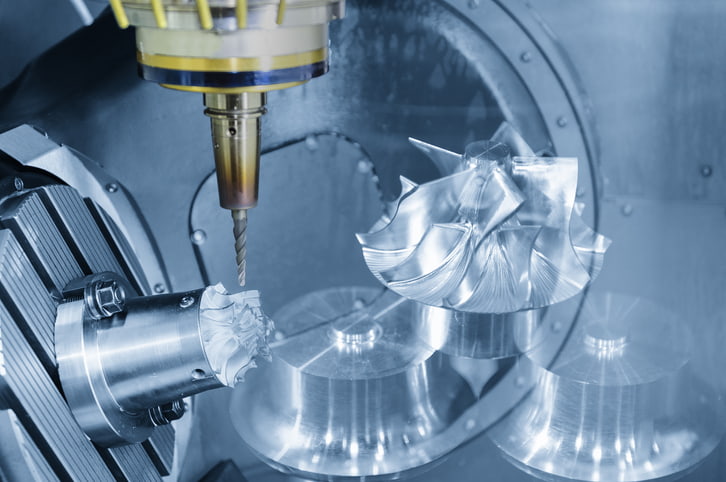 Simultaneous 5 Axis CNC Machining
Fast, effective, and continuous 5-axis CNC machining with improved transitioning and surface quality. Here, we use 5-axis machining center that can continuously adjust the movements on all five axes without stopping. Our 5-axis CNC machining has intelligent functionalities to ensure efficient continuous processes and transitions.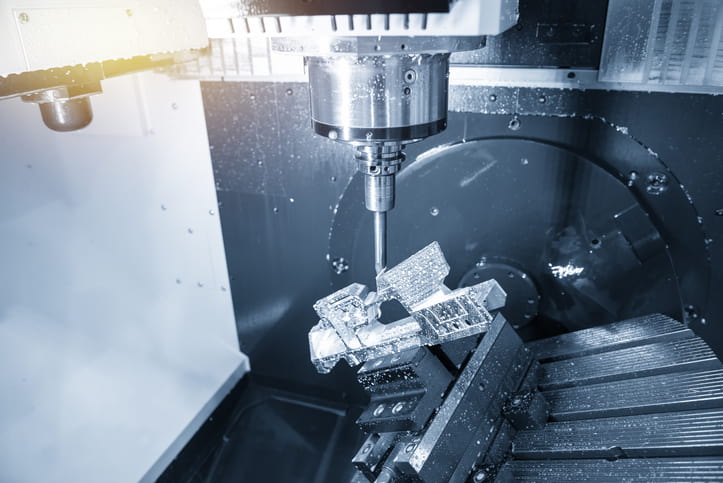 Take advantage of the optimal 3+2 axis machining technology for your unique applications. The process keeps the part fixed in a specific orientation to allow the usual 3-axis machining process. Our 3+2 axis machining uses shorter, more rigid cutting tools to offer your parts better dimensional stability. Get complex CNC machined parts with tight tolerances at lower costs and cycle time.
From CNC Prototyping to Production
CNC machining is a computerized and versatile manufacturing process ideal for rapid prototyping and on demand production. Here are the custom CNC services available at the RapidDirect.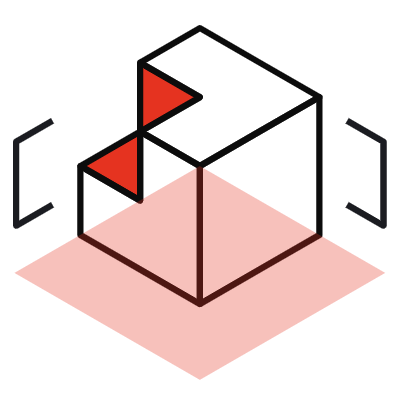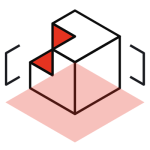 With our instant quotation platform and strong capacity, you can get excepted prototypes in short lead times. This allows you to quickly test prototype parts and get them to market.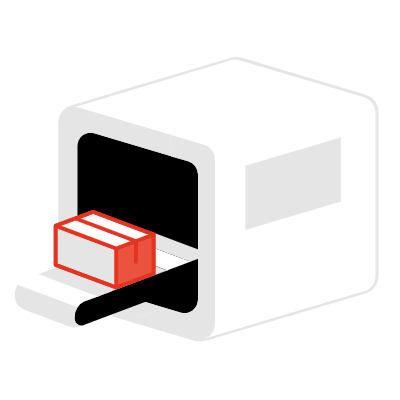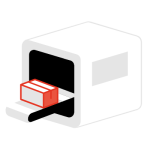 Bridge-to-production is critical for closing the gap between the part design and the actual product rollout. No worries. Our professional engineering team is always ready to provide practical design suggestions for your low volume machined parts.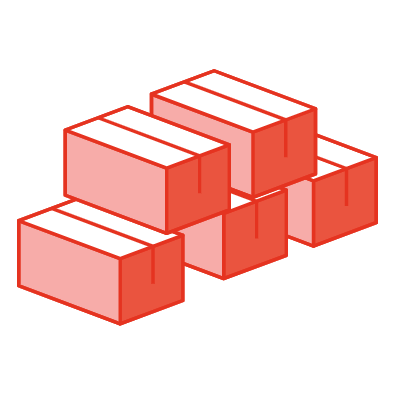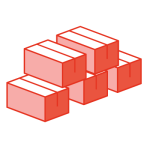 Our full service for on-demand production orders ensures that you get high precison and high standard of quality products. Enhanced production rate also allows for just-in-time delivery of production parts.
5 Axis CNC Machining Tolerances
Our ISO 9001 certification shows that we fabricate 5-axis milled parts to meet the tightest tolerance requirements. Our standard tolerance for CNC-milled plastics is ISO-2768-m and ISO-2768-f for metals. Get high-quality and precise complex parts with top-notch dimensional stability.
Standards
Maximum Part Size
300×200×100 mm
11.8×7.7×3.9 in.
Minimum Part Size
4×4×4 mm
0.1×0.1×0.1 in.
Minimum Feature Size
Φ 0.50 mm
Φ 0.00197 in.
Standard Tolerances
Metals: ISO 2768-f

 

Plastics: ISO 2768-m

Linear dimension
+/- 0.025 mm
+/- 0.001 in.
Hole diameters (not reamed)
+/- 0.025 mm
+/- 0.001 in.
Shaft diameters
+/- 0.025 mm
+/- 0.001 in.
Edge Condition
Sharp corner will be removed in the form of a chamfer or radius. The size of the chamfer, or resulting radii, must be indicated on the drawing.
Threads and Tapped Holes

Standard size: Diameter: standard drill bit sizes; depth: 4×diameter

Maximum size: Diameter: Φ 1 mm; depth: 10×diameter

RapidDirect can produce threads of any specification and size required by our customers.

Text
 

 

For plastic and soft materials: minimum width of 0.457 mm, depth of 0.3 mm

For hard material: minimum width of 0.838 mm, depth of 0.3 mm

For plastic and soft materials: minimum width of 0.018 in., depth of  0.011 inch

For hard material: minimum width of 0.033 in., depth of  0.011 inch

RapidDirect can use CNC engraving or laser carving to create standard text based on customers' requirements.
Lead Time
10 business days for less than 50 parts
Materials for Custom 5 Axis CNC Machining
Our 5-axis milling services are compatible with a wide array of materials, ranging from metals to plastics. Depending on your applications, you can choose from the over 50 production-grade materials we offer at RapidDirect. See our list of 5-axis CNC machining materials. You can also contact us to discuss your unique requirements.
Aluminum
Copper
Brass
Stainless Steel
Titanium
Plastics
Aluminum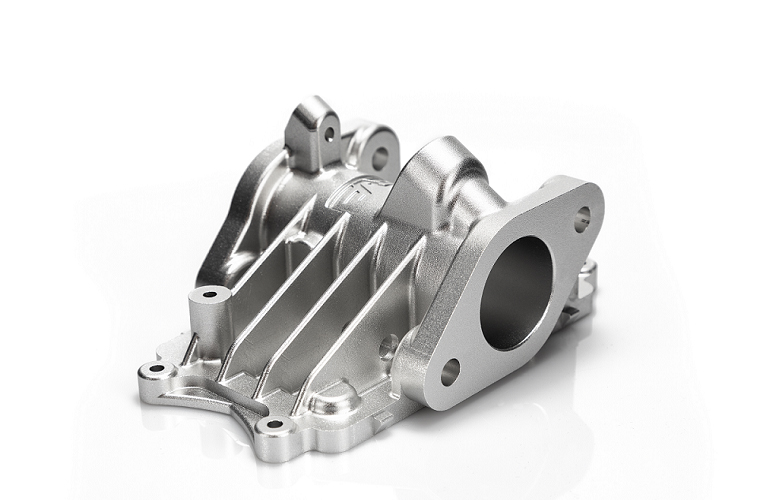 Aluminum
Aluminum is a highly ductile metal, making it easy to machine. The material has a good strength-to-weight ratio and is available in many types for a range of applications.
Tolerances: ±0.125mm (±0.005″)
Max part size: 200 x 80 x 100 cm
Surface Finishes for CNC Milling
Gain access to quality surface finishing for custom CNC milling parts to remove aesthetic flaws and improve the appearance of your products. We also provide rigid protection and additional resistance and strength to your parts through superior surface finishes.
Bead blasting results in parts with a smooth surface with a matte texture. Used mainly for visual applications and can be followed by other surface treatments.
Clear, black, grey, red, blue, gold.
Anodizing improves corrosion resistance, enhancing wear resistance and hardness, and protecting the metal surface. Widely used in mechanical parts, aircraft, and automobile parts, precision instruments, etc.
ABS, Aluminum, Brass, Stainless Steel, Steel
Powder coating is a type of coating that is applied as a free-flowing, dry powder. Unlike conventional liquid paint which is delivered via an evaporating solvent, powder coating is typically applied electrostatically and then cured under heat or with ultraviolet light.
Aluminum, Stainless Steel, Steel
Black, any RAL code or Pantone number
Electroplating can be functional, decorative or corrosion-related. Many industries use the process, including the automotive sector, in which chrome-plating of steel automobile parts is common.
Aluminum, steel, stainless steel
Polishing is the process of creating a smooth and shiny surface, either through physical rubbing of the part or by chemical interference. The process produces a surface with significant specular reflection, but in some materials is able to reduce diffuse reflection.
Aluminum, Brass, Stainless Steel, Steel
Brushing is a surface treatment process in which abrasive belts are used to draw traces on the surface of a material, usually for aesthetic purposes.
ABS, Aluminum, Brass, Stainless Steel, Steel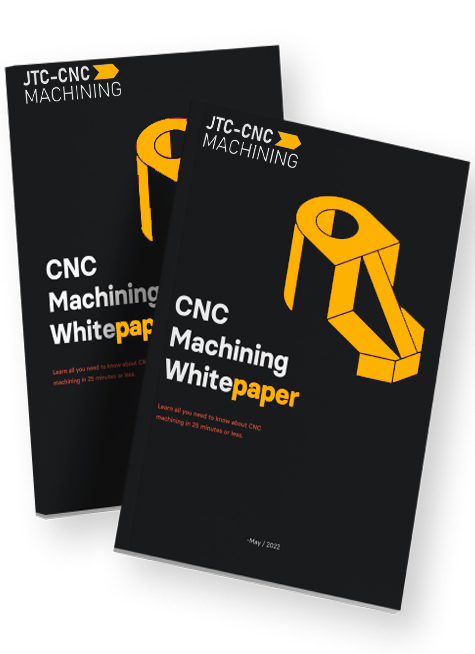 Ultimate Guide to CNC Machining
The comprehensive guide provides you with the basics, design considerations, materials, surface finish, cost, and more about CNC machining to help you create quality machined parts with aesthetic appearance.
5 Axis CNC Machining Facilities
RapidDirect implements strict quality control protocols to ensure that every client receives superior-quality products. We have dedicated workshops with state-of-the-art equipment for a wide range of operations. This way, we incorporate meticulous inspection in our 5-axis CNC machining processes.
Applications of 5 Axis Milling
Our 5-axis milling services is your best bet when it comes to manufacturing complex, highly precise components for a wide range of industries. Our manufacturing capabilities allow us to accelerate the production of several components, including:
Gallery of CNC Milling Parts
Tour Our 5 Axis Machine Shop
Check out our incredible line of well-functioning 5-axis machining centers ranging from the best 5-axis horizontal machining center to top-notch vertical machining centers. These are ideal facilities for manufacturing components for various industries. We combine advanced technologies with skilled technicians to deliver results to suit your needs perfectly.
Why Choose Us for CNC Milling Service
At RapidDirect, we are committed to helping you reach your manufacturing goals. We constantly strive for effective solutions through our progressive technological approaches and machining techniques. Our CNC milling services ensure you get highly precise prototypes and production parts with superior quality.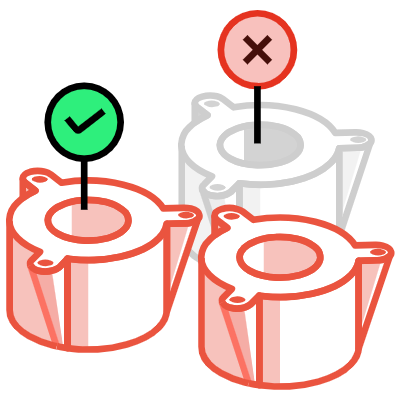 High Precison
We manufacture prototypes and low-volume production parts at high precision. Our CNC 5-axis milling services can achieve standard tolerances of +/- 0.05mm. However, we can also reach tighter tolerances of up to +/- 0.01mm.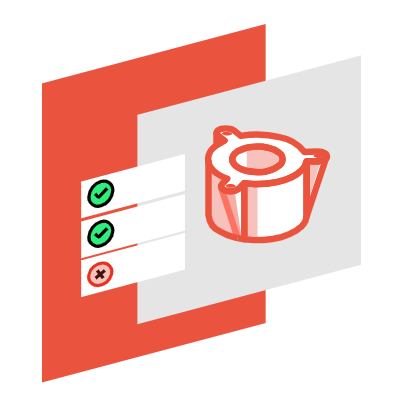 Handle Complex Design
Our machining centers can machine intricate parts with complex geometric features. With comprehensive material knowledge and 5-axis machining capabilities, we can manufacture components to meet your unique demands.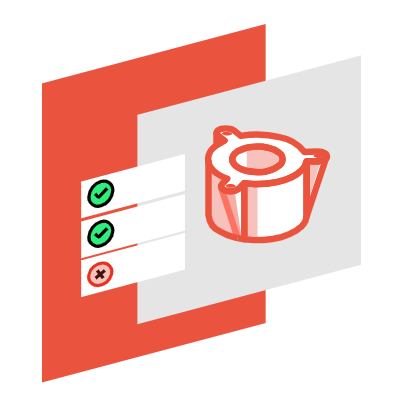 Instant, Free Quotations
Our online quotation platform allows you to easily upload your design files to get instant, free quotations. This prevents the strenuous back-and-forth that comes with the traditional ordering process. Furthermore, we will provide a free DFM analysis report to show you possible design errors that may make machining difficult. This will help you save costs and time.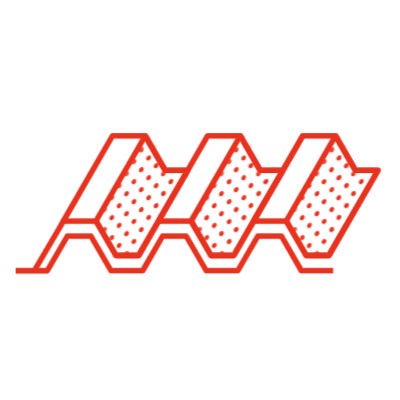 Smooth Finishes
The 5-axis machining process gives quality as-machined surface finishes. Asides from this, the process is compatible with various surface finishing. We can apply surface finishes like plating, polishing, bead blasting, etc., on your 5-axis machined parts. These finishes offer better surface qualities and mechanical properties to the machined components.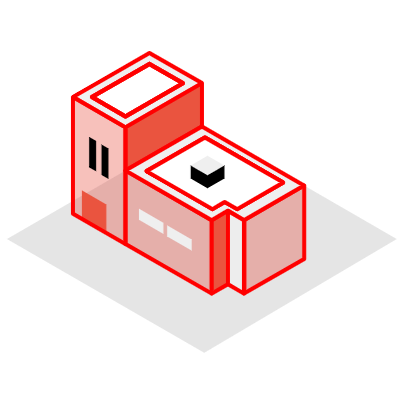 High Produdction Speed
We boast a machine shop with 5-axis machining centers in-house. This capacity helps us create prototypes and low-volume production parts in days. Our simultaneous 5-axis machining allows continuous machining without stoppage, thereby ensuring faster production.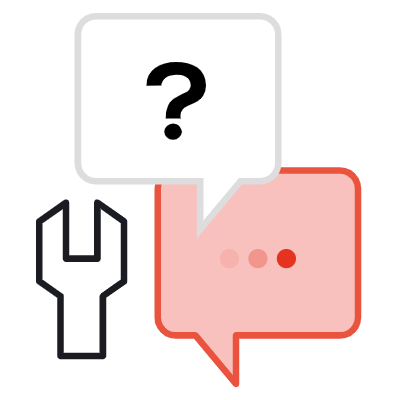 24/7 Engineering Support
RapidDirect provides experienced service engineers to answer all your 5-axis CNC service inquiries. Our experts are always on ground to deliver top-notch engineering support to help you get the best result from your project.
See What Our Customers Say About Us
A customer's words have a more substantial impact than a company's claims – and see what our satisfied customers have said regarding how we fulfilled their requirements.

Piscary Herskovic
Product Designer
RapidDirect has been our quality supplier of CNC machined parts. Fast delivery is very important for our business, and RapidDirect always offers short lead time and competitive pricing. Andy responds fast to all our emails and questions. This has improved our working relationship, and we continue to value this partnership.

Mark Alford
Chief Engineer
From the instant and accurate quotation to production process to the timely delivery of parts, RapidDirect responded to our demands with complete professionalism. They handled every aspect of this CNC machining project quickly and cost-effectively. We will surely work with them again in the future.

Luc Szorc
Mechanical Engineer
Hi, Fiona. I'd like to thank you and everybody at RapidDirect for contributing to the great service we received. You constantly handle our difficult CNC machining projects, and offer instant quotation and free DFM analysis for the part design. Best of all, you show superior quality in short lead times. Our department supervisor confirmed that you will continue making these parts now. The quality is outstanding!

Kayne Espinosa
Project Manager
Our small R&D group requires high precision CNC machined parts within short periods. RapidDirect consistently delivers these parts at great values and quick turnarounds. The reliability of this company places them above our other part suppliers.

Hari Mackenzie
Engineer
We asked RapidDirect to fabricate parts for a critical supplier demo, and you came through with a short lead time. Your work is always high quality, and we are grateful for your precision in machining components. The help in checking our designs and material selection has also saved our company from making expensive errors. We look forward to doing future projects with you guys.
Our 5 Axis CNC Machining for Various Industrial Applications
RapidDirect works with leading manufacturers from different industries to support growing demands and streamline their supply chain. The digitalization of our custom CNC machining services helps more and more manufacturers bring their idea to products.
Our CNC Milling for Various Industrial Applications
The flexibility of 5-axis CNC machining allows the creation of complex components with complex shapes and geometrical details. The stability of the machining tool also gives more consistent and smoother surface finishes. Therefore, you should choose 5-axis machining whenever you need to produce complex parts with tight tolerances.
Our 5-axis milling machines can accommodate a length of 42 inches bar stock. This allows us to work on a wide range of projects for various applications.
The cost of your CNC machining projects is not fixed as it depends on the characteristics of your project such as the design, and tolerances. Machining times of the material to be used in the project also contribute to this pricing. For example, if you're making a part that has a combined machining and material cost of $2 and a setup cost of $200, one part will cost $202. However, if you make 200 parts, each would cost $3!
Explore Related Resources
Selection of the right type of machine in multi-axis CNC machining is among the most crucial decisions. It determines the overall capabilities of the process, the designs that are possible, and the overall costs. 3-axis vs 4-axis vs 5-axis CNC machining is a popular debate and the right answer depends on the requirements of the project. This guide will…
CNC machining is inarguably the lifeblood of the manufacturing industry with applications such as aerospace, medical devices, and electronics. In recent years, there have been incredible advancements in the field of CNC machining materials. Their wide portfolio now offers great combinations of material properties, cost, and aesthetics. In this article, we will delve into the diverse world…
A common depiction of CNC machining, most times, involves working with a metallic workpiece. However, not only is CNC machining widely applicable to plastics, but plastic CNC machining is also one of the common machining processes in several industries. The acceptance of plastic machining as a manufacturing process is due to the wide array of plastic CNC…